New content store for T-Mobile UK Sidekick
Apparently the word is Sidekick-maker Danger is making a move into content, just like many other mobile handset manufacturers, tentatively testing the waters of content distribution. Apparently, Danger is looking into themes, ringtones, backgrounds, games and "personal productivity and Web 2.0 applications" for Sidekick users within the UK.
An on-line catalogue supplied by Danger to T-Mobile has had them update their Sidekick line-up, so should help sales of mobile handset apps; this catalogue provides a "short description of the applications and the chance to 'preview' them before downloading," to help a user make their choice correctly.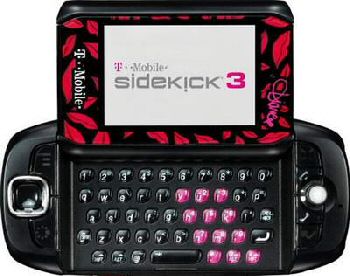 All and any content within the catalogue has been optimised for the Sidekick and designed to work in conjunction with other Sidekick apps. More applications will become available in the future no doubt, but will mobile carriers actually climb aboard?
Source — moconews