Tag Heuer Meridiist €3,400 Mobile Phone: Is it worth it?
Tag Heuer is the flesh with press shots to prove it which you will see once you click the source link; this is TAG Heuer's luxurious first handset and is now the official Tag Heuer Meridiist handset.
The handset itself was developed in partnership with giants Modelabs, the mobile phone features a 2-megapixel camera, all-metal casing, 1.9-inch QVGA display, Bluetooth, multimedia player, sapphire crystal screen and a battery that will last around the seven hour mark. The backing will either be leather or rubber, plastic or metal façade.
This is a new mobile phone with luxury and elegance in mind; you know something like a VERTU phone, now here comes the price, are you ready? The Tag Heuer Meridiist will set you back a whopping €3,400 to €3,900 depending on what customizations you have. It should be released sometime in Q2.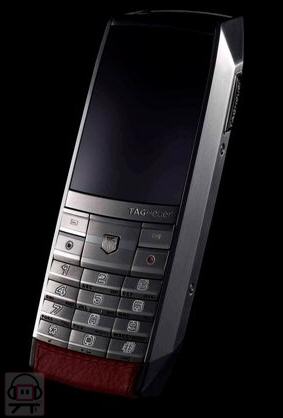 Now time for me to put my two bits worth in, judging by the picture the handset does look really sleek with the nice clean cut stealth looking design, it looks like it will be a quality mobile to hold in the hand and can see this weighing a lot which of course I like very much. Would I buy one myself is something I would have to think hard about.
All I say is send us one of these phones so that we here at Phones Review can give a good hands on review.