Pocket PC 1.0 gains TouchBrowser for Apple iPhone style browsing
Now you can experience Apple iPhone style internet browsing from your Pocket PC. Are you becoming tired of Internet Explorer and the stylus. If you're looking for a bigger view TouchBrowser allow the user to control everything simple by touch.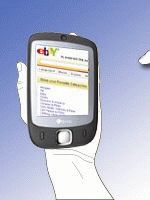 With TouchBrowser you can type using its large keyboard, skip through web pages with ease, flick through content with full page view. TouchBrowser brings the user smooth web browsing just like that of the Apple iPhone but right on your Pocket PC, bringing you the ability to scroll pages with animation and Apple iPhone inertia effects for ease of reading.
TouchBrowser is activated by your finger and you can move webpages round the screen with is something IE can't do. There is a special "Mobile View" for websites designed for mobile y handset use, and full page view via the "desktop view". TouchBrowser also brings built-in navigation technology which tells you what section of a page you are reading so you never lose your place.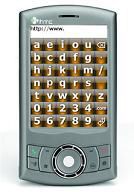 The TouchBrowser's large keyboard allows the user to enter URL's easily and enter Google searches all via the finger keyboard without the aid of a stylus. The TouchBrowser software works in conjunction with all Pocket PCs that have VGA and QVGA screen, however TouchBrowser isn't available for Windows Mobile Classic, and not on the Palm Treo.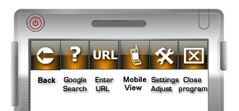 Source — makayama