Leaked: the Motorola Roadmap 2008
A leaked Motorola roadmap for 2008 brings us extra detail on several of Motorola's offerings, some of the mobile handsets have been seen before, so for those there is extra detail, and there are a few that haven't been seen up until now.
It's common knowledge that the Motorola Mobile Division is experiencing some slightly rough times, but it looks as if they aren't throwing in the towel just yet and putting up a good fight to come back. However, looking at the leaked roadmap it doesn't appear Motorola has many big guns to bring to the attack though, which lowers their chances of sustaining a victory considerably.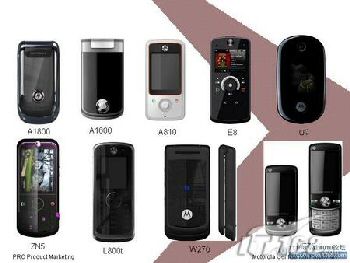 Firstly we have the Motorola A810; a candy-bar design handset which features a 2.2 inch QVGA TFT display, tri-band GSM/GPRS/EDGE support, 200 MHz OMAP850 processor, Bluetooth, 2 megapixel camera, 3.5mm audio jack, and USB 2.0 connectivity. The Motorola A810 weighs 100 grams and measures 104.85 x 50.8 x 13.5mm with touch-screen display that has full support for handwriting recognition, expandable via a microSD slot, and uses the Linux OS interface.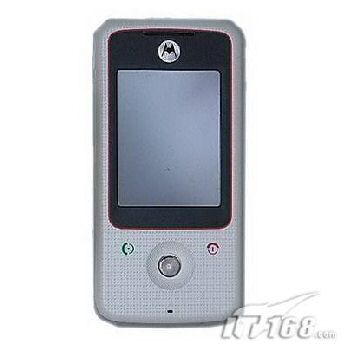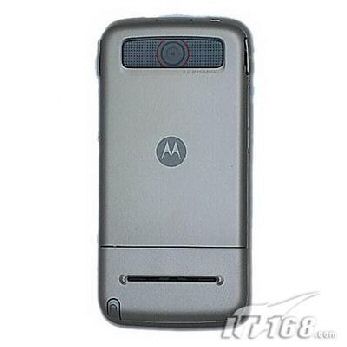 Next is the Motorola VE75, a dual SIM slider design handset that has a 2.6 inch WQVGA TFT colour display, and is much like the D880 duos from Samsung, and has a 2 megapixel canera. The VE75 as stated is a dual-SIM handset which means it allows the use of two separate network SIM cards simultaneously. The Motorola VE75 has a weight of 120 grams and measures 110 x 50 x 18.9mm, and also supports Bluetooth connectivity.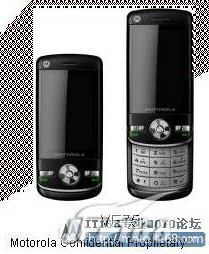 The upcoming Motorola A1600 MING, a flip design, full stylus basted touch interface handset which is quad-band GSM/GPRS/EDGE support, and equipped with WLAN, GPS, and a 3 megapixel camera. This successor to the Motorola A1200 MING incorporates a 2.4 inch 262K TFT touch based display while measuring 98.5 x 53.4 x 19.50 and weighing in at 120 grams.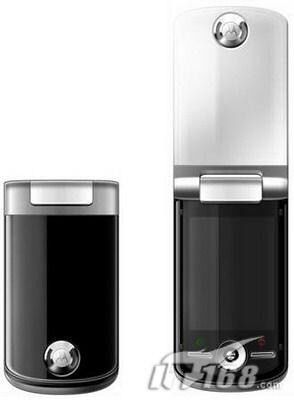 Along with the Motorola A1600 MING there is the Motorola A1800 MING handset, sister to the A1600, and is a unique mobile device that offers both simultaneous GSM and CDMA x 1 networks. The A1800 MING also has a GPS receiver along with a 2.4 inch QVGA TFT Touch-screen display, and weighs 132 grams while measuring 95.3 x 52.5 x 24.95mm.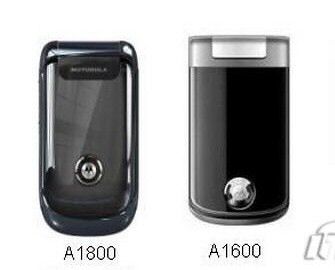 Another dual network g=handset is the Motorola L800t, and is the first TD-SCDMA handset out of Motorola, and supports GSM/GPRS; TD-SCDMA is 3G telecom standard which is being tested in china. The L800t has a 2 megapixel camera, supports Bluetooth and has a 1.9 inch TFT display while measuring 48 x 112 x 15mm and weighing 110 grams.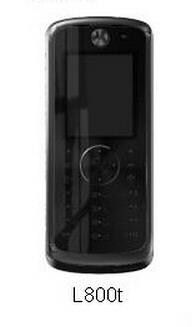 Last but not least comes the flagship device the Motorola ZN5 with the codename Texel and runs on the Montavista Linux 2.6.1 OS, is just 11.9mm thick and incorporates an impressive morphing keypad as on the ROKR E8. The Motorola ZN5 has a 500MHz Freescale SCMA11 processor, has a 2.4 inch QVGA TFT display, TV-out port and Bluetooth, and that is about all that is known feature wise at the moment.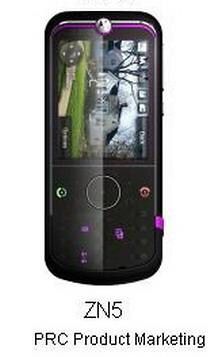 All the above mobile handsets are scheduled for sometime in Q2 O8, so expect the official announcement in about a month. On a final note another Motorola handset has been leaked which missed the above roadmap, the Motorola ROKR E10, music orientated mobile handset.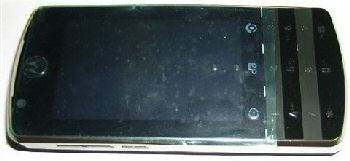 Source — gsmarena