Verizon and Vodafone gain remix of 4 minutes by Madonna
An announcement has come from Vodafone and Verizon that they have teamed with Madonna, Justin Timberlake and Timberland to bring their users the mobile underground remix of Madonna's debut release 4 Minutes which is taken from Madonna's soon to be released album Hard Candy.
As of today the underground version will be available to Verizon customers via V CAST Music as a complete song download, ringback tone and ringtone. Produced by Timberland, Verizon Wireless' mobile producer, and featuring Justin Timberlake will be able to be downloaded in the UK, Turkey, Spain, Portugal, Romania, Netherlands, New Zealand, India, Italy, Iceland, Hungary, Greece, and Germany for Vodafone customers.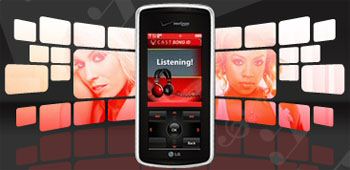 This mobile remix was recorded on Verizon Wireless mobile recording studio bus while in New York City early last month, and follows Madonna's induction ceremony into the Rock and Roll Hall of Fame.
Users who download the remix will also stand a chance of winning a barcoded ticket to Madonna's exclusive performance on 30th April at the New York Roseland Ballroom, while the album Hard Candy is due to be released internationally on 28th April, with the US release on April 29th.
Source — intomobile