Morphie Juice Pack for the Apple iPhone: video
Nearly six months ago the Juice pack for the Apple iPhone was talked about and now direct from Morphie it has arrived. The Juice Pack measures 2.5 x 4.5 x 0.75 inches and weighs 3 ounces, and Morphie say it brings 24 hrs of audio playback, 8 hrs of talk-time, 250 hrs of standby time, 6 hrs of internet usage or 7 hrs of video playback.
The back of the Juice Pack has four LED lights, and it works similar to a Macbook, just press the test button and you'll know how much power is remaining. These lights also indicate when the handset is charging, and Morphie advertise that the Juice Pack comes pre-charged.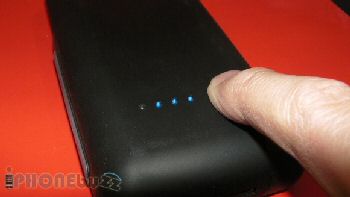 The Juice Pack's design is somewhat thick and has rubber inserts with a soft-touch finish overall, and is as comfortable to handle as the Apple iPhone. It has two opening belowe its speakers along with cut-outs for the camera, and full access to the life side buttons. It uses the iPhone Adapter to charge or an iPod connector, and if you charge your iPhone wihile connected to the Juice pack the charge flows through the Juice Pack allowing the iPhone to charge.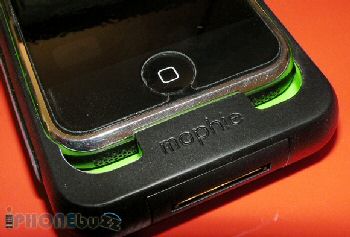 Juice Pack uses a rechargeable lithium polymer battery cell, and has a built in circuit to prevent it shorting, going wrong in extreme weather, or over-charging. Morphie goes on to claim the battery cell is highly condensed and will store more energy than similar rival handsets. Hence Morphie's claim to be able to double the Apple iPhone's internal battery.
Video hands-on of Juice Pack below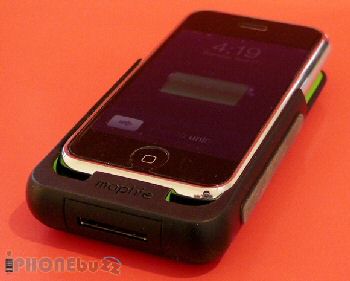 Source — iphonebuzz