The New MotoZine ZN5 Mobile phone from Motorola
It is known that Motorola is working on a 5 megapixel camera incorporating a Kodak shooter, it's called the Motorola MotoZINE ZN5 and it's also common knowledge that it will run on the Montavista Linux OS; it also sports a Morph keypad that has been seen in the Motorola Moto ROKR E8, however as yet there has been no clear image of just what the MotoZINE ZN5 may look like.
Well wonder no more, because thanks to the guys at OO there is now a picture of the Motorola MotoZINE ZN5 floating about the net, and it clearly shows the Morph keypad in the shot, but it does appear to look a tad awkward. But then again why should we care as this mobile 3G-less handset is only destined for the Asia only market.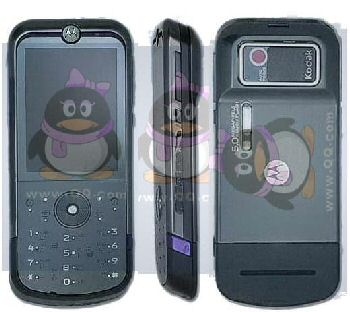 Source — unwiredview