Nokia 7900 Crystal Prism Frederique Daubal hands on video review & photos
Today we have the Nokia 7900 Crystal Prism which has been stamped with a cool design by Frederique Daubal; we have been sent this handset so we can tell you all about it first hand.
We already gave you the official press release (See here) so let me talk about first impressions when we received this handset, well to start of with when the package came to the door in a Jiffy bag which of course I opened up revealing a lovely and yes sexy gift wrapped with a silk bow tie around a box that had a very nice art design.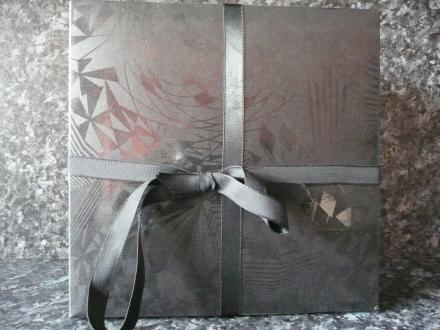 So far so good as they say, well I opened the box which revealed the Nokia 7900 Crystal Prism mobile phone, Nokia Battery, Nokia Connectivity Cable, Nokia Stereo Headset, Nokia Travel Charger, User guide, Pouch with strap, Frederique Daubal Bandana and Leaflet with product story and of course the manual.
The handset itself and to be honest is a sexy little number but not a mobile phone that would suit me, personally it is aimed more at the ladies but then I could be wrong, there must be plenty of men out there that would love this phone and I am not one of them.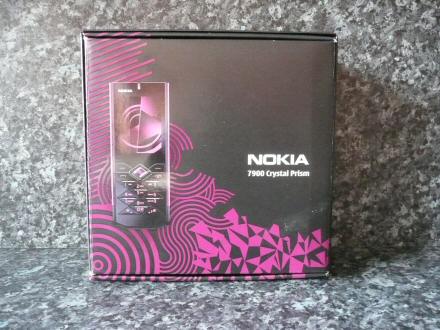 Even though this design is not my cup of tea that does not make the phone any less appealing on the contrary. The key features are what makes this phone exciting, yes I have to admit it is the whole Frederique Daubal design that makes the statement here but nether the less with a Sapphire crystal center key, Back cover and wallpapers designed by avant garde artist Frédérique Daubal, Personalization of keymat light from 49 different colors, Seamless design with laser-etched metal surfaces and aluminum back-cover, Living wallpaper making your phone unique and Large 2.0 inch OLED display you would have to say all good so far.
You will also get 1GB built-in memory, MP3, AAC, eAAC+, WMA Music Player with up to 9 hours playing time, Push e-mail with attachments, 2 megapixel camera with flash and 8x digital zoom plus much more which we will chat about in our next hands on usability review. You can check out all the full specs here.
All in all I would have to say the Nokia 7900 Crystal Prism is a good all round mobile phone and would recommend it, we all know that Nokia phones are the easiest to use with straight forward not confusing menu layouts.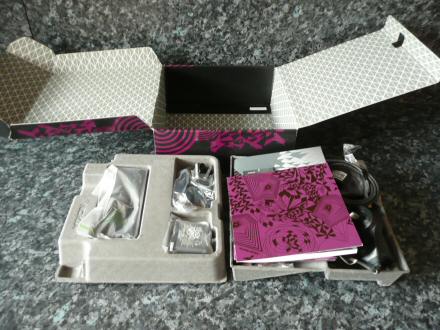 Please join our newsletter which is totally free for updates on further hands on reviews on the Nokia 7900 Crystal Prism. Please do watch our video below which we done, oh just a warning typing text is so much easier than speaking and being one that hates talking publicly have given a quick chat then added music to make it more watch-able, hope you enjoy.
The video is below all the photos, just keep on scrolling you will get there my friends. Please also visit www.nokiaprismcollection.com for more information whilst you wait for the next review about usability.
The Photos and after the video –