Party in New York Nights 2 with your mobile phone
Well not really partying in New York, but enjoying the mobile handset game New York Nights 2: Friends for Life, the follow up mobile video game of New York Nights: Success in the City, the original game in the series, and was quickly followed by Las Vegas and Miami versions.
With New York Nights 2 the gamer finds themselves partying in the Big Apple, "but that doesn't mean you need an Apple iPhone to play," the user finds themselves roaming the streets of the Big Apple looking for the odd one night stand, or maybe that true love. You'll be sharing a New York apartment, and you will need to choose wisely who will become your roomies, roomies that won't stand in your way as you work to advance your status in society.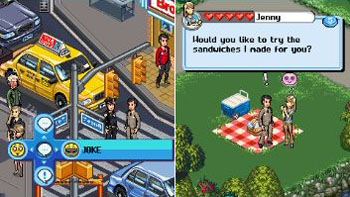 New York Nights2: Friends for Life, is an ideal mobile game to be enjoyed when life becomes boring, or on a break from work. A great way to pass time while on your daily commute, or anywhere you find you have a few minutes spare.
Source — pocketgamer