Official launch of LG VX9100 en V2 by Verizon
For those who await the arrival of Verizon's LG VX9100 en V2 mobile phone your wait is about to end, for Verizon will officially launch this sleek text messaging powerhouse to the number two American carrier's CDMA airwaves on Wednesday.
Verizon's LG VX9100 en V2 handset will hit the market sporting stereo speakers, a full QWERTY keyboard, 2 megapixel camera, and Bluetooth 2.0 and microSD slot, proving the LG enV2 a competent successor to its predecessor the LG enV.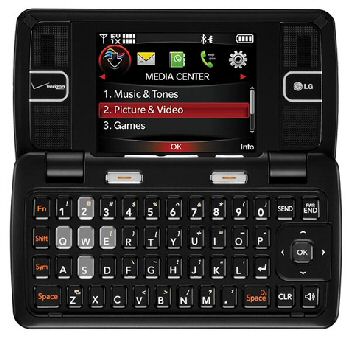 An added feature to the LG VX9100 en V2 handset is text-to-speech capability which means your SMS texts can be audibly read to the user. Verizon offers the LG VX9100 en V2 handset in the colour choices of Black or Maroon, and will set you back around $129.99 with a 2 year contract.
Source — intomobile