Verizon gain the Nokia 6205 stylish clamshell mobile phone
In keeping with Nokia's mobile phone entry level push they have announced the stylishly eye catching Nokia 6205 clamshell design handset is heading for Verizon's CDMA network. Although the Nokia 6205's spec sheet doesn't quite match up to some of Espoo's more refined work the Nokia 6205's sleek design should catch the eye of mobile phone users who are on the lookout for a little extra.
The Nokia 6205 may not be as clean and graceful as the likes of the Nokia 1606 or even the Nokia 3606, however with more features built into its slender encasing the Nokia 6205 strikes a subtle balance. The 6205 has an external display which looks to be on par with that of the Nokia 3606, while the external music controls give cause to believe the Nokia 6205 will serve extremely well as a media orientated mobile handset.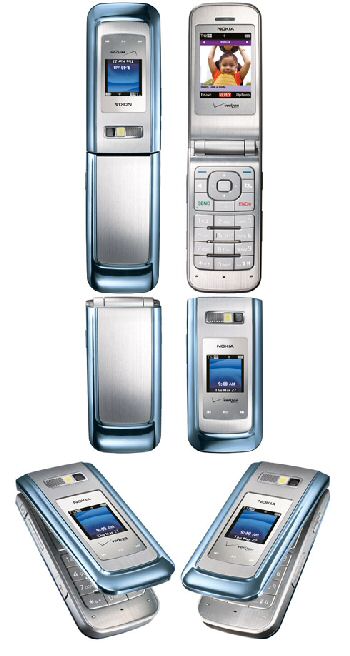 The Nokia 6205 will undoubtedly feature a camera that is more than likely to be VGA resolution, while the internal display is maybe just a tad larger than its external display. Expect the Nokia 6205 to hit Verizon sometime around mid-June, which should be just in time to become overshadowed by the arrival of the Apple 3G iPhone.
Source — HoFo