Rumour of Tony Hawk Sidekick LX from T-Mobile
Rumour has it from the highly informed BoyGenius that there is news of a new special edition Sidekick LX on its way. Apparently, the new Sidekick T-Mobile will be rolling out is the Tony Hawk branded LX and will be out on the 16th of July, which will coincide with the Tony Hawk Boom Boom HuckJam skate fest.
The Tony Hawk Boom Boom HuckJam skate fest is also sponsored by T-Mobile which lends possible support to this rumour. Everyone loves a special edition device, so to that end we will be keeping tabs on this, and as yet there's no rumours price range, or just how the skate-friendly new Sidekick will look.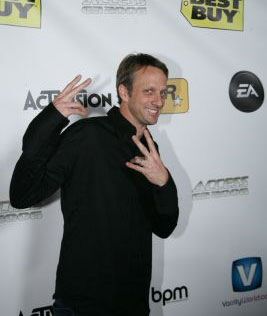 Source — BGR