ASDA brings mobiles to everyone with lowest priced £5 PAYG
Mega-chain and Wal-Mart owned ASDA has announced the UK's lowest priced Pay As You Go mobile phone deal; ASDA stores are to sell mobile handsets for as little as £5.00. Apparently these £5.00 handsets comes with a "no strings" deal, so all you need to do is purchase the handset of your choice without the need to purchase extra credit, although of course you will need to buy credit to actually make a call.
ASDA will have in excess of 50,000 £5.00 mobile handsets available in their stores across the UK, and while stocks last, which I presume won't be long, there are four styles to choose from; The Sagem My212x, Sagem My220x, Sagem My150x amd the Nokia 1112.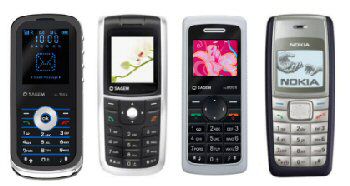 Pay As You Go Tariffs for these £5.00 mobile phones are on Orange, T-Mobile and Virgin.
Source — scenta