Neonode N2 now adds a splash of new colours
Some time ago, well back in February it was announced that Neonode would be launching their flagship N2 mobile handset in a variety of additional colours. Well that time has now arrived and aside from Noenode's original black handset, the N2 can now be acquired in Roza, Rubine, Azure, and Lime, or for us simpler folk; red, pink, blue and green.
Whether these new colours are a good move I'm not sure, but Neonde's new colour collection seems however to be targeted towards the feminine gender, well at least there's still the black for us guys. A splash of additional colour is all the change there is, as specs remain the same along with the price of 399 EUR on all models no matter the colour.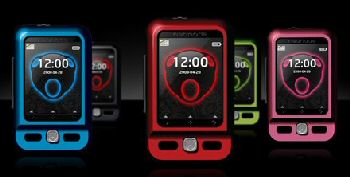 Source — engadgetmobile