Nokia 6288 Black mobile phone with FREE Wii
The new Nokia 6288 a compact contemporary design and user friendly; the 6288 brings the user high quality video recording and playback and video ringing tones. This stunning 3G mobile phone incorporates a big bold colour display along with an abundance of features, and measures 100 x 46 x 21 millimetres, with a weight of 115grams.
The Nokia 6288 is available from The Link on the 3 network with a tariff of Texter – £25 — 18 months, 500 minutes and unlimited texts per month, FREE Nokia 6288 handset, and a FREE Wii + game.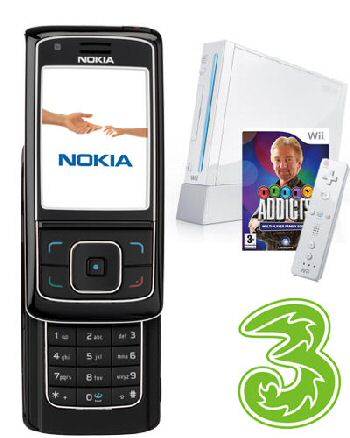 – Bluetooth
– Wap
– Tri-band
– 2.0 megapixel camera
– MP3 player
– MiniSD
– WiFi
For further information or to acquire this offer please visit The Link