iPhone video recorder app for Apple iPhone
Apple neglected to enable video recording for the Apple iPhone, why I don't know, but this shouldn't mean iPhone users should miss out on being able to video. Well now they don't have to miss out because thanks to the Apple iPhone community applications and features are in abundance and the newest to arrive is the "iPhone Video Recorder".
This newest app will allow users of the iPhone to record video in compressed mp4 format at 15 frames per second capture rate, and the iPhone Video Recorder takes both audio and video as up to 320 x 412 resolutions. Of course to gain the iPhone Video Recorder your iPhone handset will need to be jailbroken, and then all you need to do is add the "http://www.iphone-recorder.com/install2" repository into the "Sources" list then locate the app in the multimedia category, install the app and off you go.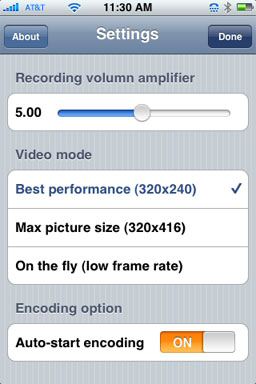 Try out a few videos and if you find you like it and would like to record bigger videos you can make the donation to the developer and get the application with full functionality for a price of £19.95.
Source — iphonevideorecorder