LG Vu and Samsung Access gain 10 new mobile TV channels from AT&T
AT&T launches AT&T Mobile TV service on 4th May complete with 10 full streaming TV channels. If you have an AT&T mobile handset using Qualcomm's MediaFLO you will be able to gain access to these 10 new channels.
As of the launch date, AT&T has only two compatible mobile handsets that can use its Mobile TV service which are the Samsung Access and the LG Vu, with handsets priced in the regions of $200 —Samsung and $300 —LG on new contracts after rebates, and are initially the only two ,mobile phones that can run the AT&T Mobile TV app.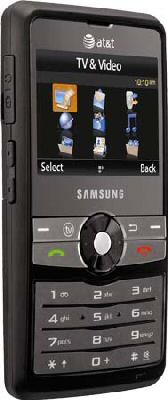 AT&T Mobile TV is expected to launch across 58 major markets within the US including New York and Los Angeles. AT&T customers can expect the price for the new service to be approximately $15.00 per month, for which they will receive Comedy Central, CBS Mobile, Fox Mobile, MTV, ESPN Mobile TV, NBC 2Go, Nickelodeon, NBC News 2Go, Sony Pictures and CNN Mobile Live.
Source — mobilecrunch