Sun Microsystems still push for Java on the Apple iPhone
Seems the guys at Sun Microsystems don't give in easily. After Apple stated they do not wish to have Java on their Apple iPhone handsets, Sun is still battling away with Apple to get them to agree to allow their iPhone to run Java Virtual Machine.
Sun vice president of Java marketing, Eric Klein said: "We've expressed our intent to do this and our desire, really, to work with Apple to build a JVM (Java Virtual Machine) for the iPhone and we're sort of moving forward with that."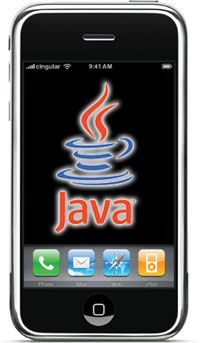 JVM would let the Apple iPhone run Java based apps but could also be used to circumvent Apple's AppStore app distribution which would in effect cut them out of the revenue channel, which is not something Apple desires.
Once Apple goes live with their AppStore there will no doubt be a flood of 3rd-party apps developed using the iPhone SDK, and with Innaworks alcheMO app allowing Java developers to port Java apps via converting Java apps to iPhone native apps to the iPhone, there isn't any real benefit to be had by having Java actually on the Apple iPhone. Having said that, there's nothing like having the freedom of choice as to what you run on your mobile handset, so maybe Apple should give in and allow Java on the iPhone so their customers have the choice.
Source — digitalartsonline