Nokia teams with ARC Transistance to bring RTTI to mobile phones
Reports from Electronista is says that Nokia has teamed with ARC Transistance, a European automobile club network, to bring Real Time Traffic Information (RTTI) to their customer base. Apparently this RTTI service will be optional via Nokia Maps 2.0, and will probably incur a service fee of some description.
RTTI could obviously benefit drivers by alerting them of any accidents, road closures, and congestion, and in effect re-route to avoid these. Nokia Beta Labs is offering their latest incarnation of Nokia maps 2.0 as a free download, unlike the Apple iPhone. Access will be gained via a Nokia mobile handset through GPS, which will mean no data charges.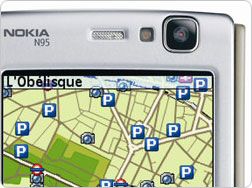 On a final note: ARC's RTTI service for Nokia mobile phones is currently available through 16 countries but will continue to encompass further countries in the future.
Source — electronista