Verizon gain Samsung Glyde ahead of schedule
First the all new Curve reached Verizon ahead of time and now the Samsung Glyde joins in arriving with its high gloss surface and full QWERTY keyboard to Verizon ahead of schedule, well actually the Samsung Glyde will be with Verizon within the next 2 days, but that doesn't stop you from going into the outlets and annoying the carriers sales team.
So just to remind you the Samsung Glyde features GPS, Bluetooth, 2 megapixel camera with digital zoom, 240 x 440 pixels display, V CAST and Video support along with VZ Navigator, and the faithful old microSD memory card slot. Now to that all important pricing — the Samsung Glyde will set you back $249.00 after a $50.00 rebate with a 2 year contract.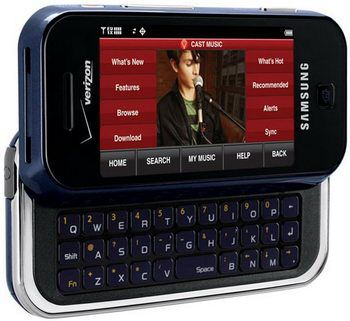 Source — mobileroar