Apple iPhone no longer available in UK but 3G coming soon
Yes ladies and gentlemen you read right; that shining star amongst mobile phones that glossy screen that made you the envy of your friends is no longer with the United Kingdom, yes the original first generation Apple iPhone is now officially dead in the UK.
Of course we all knew this would eventually come, but O2 obviously wanted to make it real clear by posting on their iPhone page simply…"iPhone no longer available." So having announced us Brits are no longer having the Apple iPhone in its original state, one has to wonder just when we will be seeing the second generation, the Apple 3G iPhone, and also just who will be the carrier? Hopefully it won't be too long before we hear something, and it will probably be sooner than later, and June sounds like a nice month doesn't it?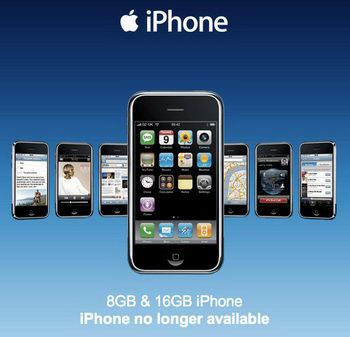 Source — engadgetmobile