China gains the new LG Music Mobile Phone the KM380
Every music phone should have a 3.5 headphone jack as standard and the new LG KM380 music phone has that included and has been designed especially for the Chinese mobile market. The LG KM380 has just been announced for China and is of a clamshell design that features a clever set of external controls on the outside of the flip dedicated tune control.
LG seem to be failing somewhat in bringing something like this low-end music phone to America and Europe as the LG KM380 is only for the Chinese markets and features a slim body with improved audio experience by Mark Levinson, and also incorporates an MP3 player that uses "Restoration technology" which repairs loss quality from the mp3 files.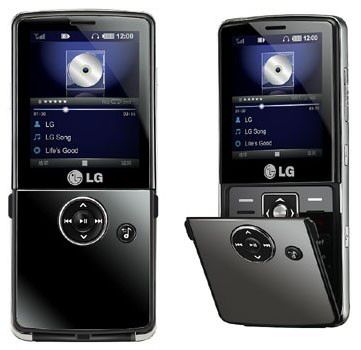 Maybe the LG KM380 marks the beginnings of a new chapter for the "Golden Age" of mobile music phones, well in China anyway, but then again maybe not.
Source — slashphone