HTC Touch Diamond mobile phone hacked in under a week
Yep, it's only been available a week and already a user over at XDA Devs has managed to hack into the HTC Diamond's ROM and extract its soft keyboard. This hack is a tad iPhone-ish, and well there are a few others which are available, but should you require the hacked one direct from the HTC Diamond mobile phone you'll need to run on over to XDA Devs.
OK, a couple of tips, although I personally haven't tried this, however Malatesta over at WMExperts has and came up with these couple of tips. Firstly the install is a tad slow, but this is normal, and secondly the default language is set in Italian so you will need to change it to English in settings.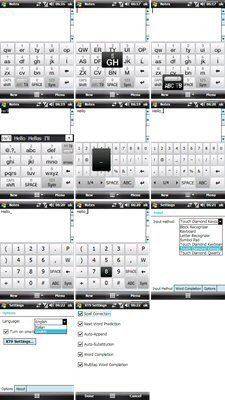 "Here is a cab I created and AllTheWay just tested. It should work fine. It will ask you to reset your device and then it will give you 3 new KB layouts. Touch Diamond Keyboard, Touch Diamond Keypad and Touch Diamond Qwerty. Hope you guys like it."
Source — XDA