Just when will the LG VX8910 Slider be officially revealed?
Still no official unveiling of the LG VX8610 slider mobile phone from LG or even Verizon, maybe they are waiting for some huge blockbuster event to hit the horizon so they can unveil it grandly, and well with its nifty little secret tucked away up the microphone sleeve who can really blame them?
The LG VX8610 is to be the first mobile phone released by a US carrier to incorporate its Bluetooth headset like a backpack, always ready for business as it charges as you go so will always be charged and ready when needed.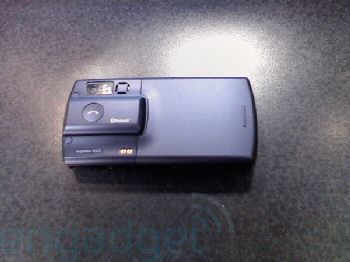 The LG VX8610 replaces the VX8550 handset and has four touch sensitive buttons around its central trackball. The removable Bluetooth earpiece will be the main selling point of the LG VX8610, while other features include a 2 megapixel camera, QVGA display screen, microUSB port, and the trusty microSD expansion slot.
The latest rumour to hit the net waves is Verizon are supposedly planning on a June launch for this illusive mobile phone, and to be honest if they don't get a move on, the way mobile tech is moving lately someone else just may beat them to the post and bring out their own version of a Bluetooth headset backpacking mobile phone.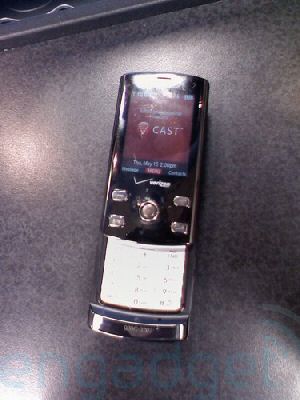 On a personal note, judging by the images I think it's kind of ugly anyway. There are some great stylish looking Bluetooth headsets already out in the market, and if I want to use one I don't really want it attached to my handset making it even more cumbersome, but that is my own personal opinion, no doubt there are many who can't wait for the LG VX8610 to hit the shelves.
Source — engadgetmobile