Samsung SGH-i900 apparent iPhone killer: i900 looks good but come on stop this comparison
Welcome to the next apparent Apple iPhone killer which is what some sources are calling it, to tell you the truth we are getting sick and tired of "The Apple iPhone Killer Syndrome" but hey we have to report the news how we found it.
We have sourced below to someone who just reports the news how it is and this is where we found more info about the Samsung SGH-i900, we heard about this mobile phone sometime back now but did not have enough information to publish any good news, but hey we are now. The Samsung SGH-i900 or just plain and simple Samsung i900, this phone looks pretty similar to another phone we hear about quiet a lot but no names mentioned its boring to go on and on about it, let's just talk about what this new Samsung phone has. First of all like our source below we were pretty miffed whether this phone was real or not, anyway the Samsung i900 apparently features a 5 megapixel camera with auto focus, measures 112 × 56 × 13mm, has the Windows Mobile 6.1 Pro package, 16GB of onboard memory plus microSDHC support up to 8GB, 3.5-inch 400 X 240 display, HSDPA, WiFi, Bluetooth, TV-out, very good touch-sensitive pad, fingerprint reader, only features two buttons on the face and FM radio.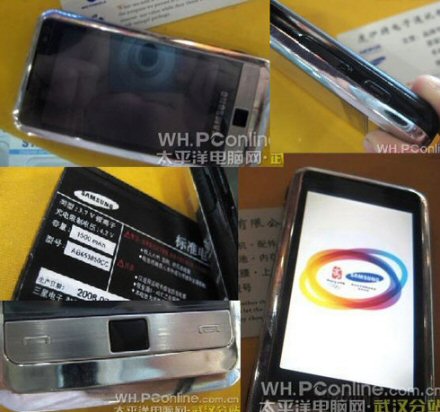 Damn this phone is basically a multimedia center, there will be possibly two versions which are the i900 branded as Samsung and the i908 branded as Anycall. We will keep you posted about this mobile phone so for now visit the source links below and ponder the thought of the next Samsung phone.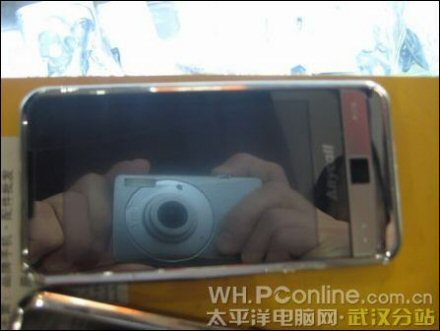 Source — UnwiredView — More pics here