CSI Stick: street level officers cop an arresting tool to stick it to your mobile
The Paraben Corporation in the States has unveiled a thumb sized drive which gathers info from mobile phones, nicknamed the CSI Stick; it's the Cell Seizure Investigator Stick. Apparently the CSI Stick gives street patrol level police officers the ability to capture data from someone's mobile phone. Presumably this will be used to capture any data that may be deemed evidence of crime, or present at scene, and is operated by a one button procedure.
According to Jay Poupard of the Michigan State Police, by using the CSI Stick police officers with have the ability "to view media quickly and at the same time the stick maintains a forensic image for full exam by forensic lab personnel."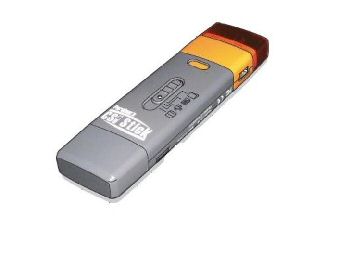 Paraben bill the CSI Stick as "THE portable cell phone forensic and data gathering tool that opens the world of digital forensics to anyone needing to gather forensic grade data from cell phones."
Apparently it's just a matter of plugging the CSI Stick into the mobile phone, and selecting the data that is required via the side switch and the device will extract a logical copy which gets all available active data including multimedia files and texts. A text filter that will copy all SMS and text messages along with call logs and phonebook; the multimedia filter will copy all available movies and images, while a physical memory will grab all memory on the mobile handset.
Ok so this new intrusion device does seem a tad Big Brother to me as it can capture all data from a mobile phone. Yes I know it could be vital to an investigation and collecting evidence, but what about intrusion of privacy? I think maybe certain official procedures would need to be put into place to protect the privacy rights of the public at large. I also see that anyone can purchase the CSI Stick from the website, which means that just about anyone can gain access to anyone's mobile phone!
The CSI Stick apparently supports 330 models of Samsung and Motorola handsets at present and more manufacturers expected to come onboard in the future. Does this now mean private texts and conversations are now no long private? Is the ability for anyone to grab your mobile and suck out all data an invasion of privacy? Let us know your thoughts on this one.
Source — techradar