Bikini upgrade for LG KF600 to bring ED-Do Rev.A and HSPDA 3G
Apparently sometime this summer we will be seeing a revamped version of the LG KF600, also known as the LG Venus. This new so-called "Bikini" version of the LG KF600 is to bring the much needed 3G support of the mobile phone
As usual rumour has it that LG will be releasing two versions of the LG KF600, one is to support CDMA networks with EV-Do Rev.A, while the second version will be GSM networks with HSDPA on board. The LG KF600 Bikini is being billed as "a fashion phone which won't let you down when at the beach."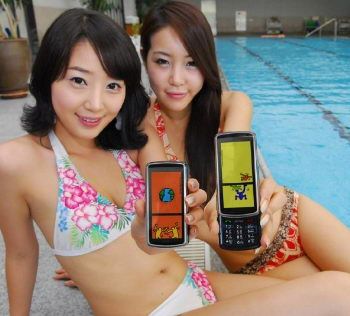 Spec wise not much else has changed from the original version, so will still be 240320 QVGA display, 3 megapixel camera with auto-focus, Touch-sensitive interactpad which is beneath the display, Bluetooth 2.0, and USB connectivity.
For now, LG are saying they will release the new Bikini LG KF600 mobile handset only in Korea, and under the names of LG SH640, LG KH6400, and LG LH6400 on various Korean networks. However, it shouldn't take that long for this 3G upgrade to find its way west and across the world.
According to LG figures, they say since the release of the LG KF600 in November last year they have shifted 1.2 million units. So will this semi-upgraded Bikini version do just as well as the original? Most probably, but difficult to predict at present because LG have yet to announce any pricing with the LG Bikini; one thing is for sure though, it will be more expensive that the original LG KF600 mobile phone.
Source — unwired view