Licensing agreement with the NBA secured by Gameloft
Gameloft seem to like licensing famous organisations and brands to officially release mobile game titles, famous names like Ferrari, CSI, Wimbledon, Hulk Hogan and Derek Jeter, and now they have announced yet another famous name to add to their list, as Gameloft has announced they have an agreement with the National Basketball Association with a view to develop and publish two NBA mobile games.
The first of the two NBA mobile games scheduled to be released later in the month is NBA Smash, an arcade style two-on-two street basketball game. In NBA Smash the mobile gamer strings together combinations, slam dunks, and skillful dribbling to maximise their overall score. NBA Smash also has an advanced career mode which allows the mobile gamer to create their own players, upgrade and form teams, and face off against NBA teams.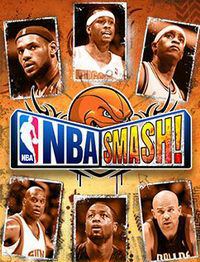 The second of the games from Gameloft, whose title is yet to be announced will be coming to mobile phone screens somewhere in September this year. Apparently according to Gameloft this second mobile game will be a 5-on-5 simulation game, which will feature all thirty teams of the NBA and every player as well. The game is also to include the full eighty game season and events from NBA All-Star, while the in-depth management feature allows mobile gamers to create and manage their team roster and choose winning stratagems to top the opposition.
Definitely a couple of mobile game hits for Gameloft I would say, and probably a must have for the NBA fans out there who just might fancy a bit of slam dunk and smash during their down time wherever they are.
Source — intomobile