Does the LG-CU920 mobile phone Copy the Apple iPhone?
LG has recently launched the LG-CU920 mobile phone, more commonly known as the LG Vu and is expected to be carried by AT&T. The LG-CU920 belongs to the LG Vu category and is looked upon as yet another clone of the Apple iPhone.
But is it really an Apple iPhone clone? Yes granted there are a few similarities, but it has a Prada like form and is the first mobile phone to bring this to the States. When compared to the Apple iPhone the LG-CU920 clearly shows it's not a direct rival. Yes it is equipped with a 3 inch touch display, and is clearly a full touch phone, but one of the main factors that separate the LG-CU920 from the Cupertino music phone is its TV.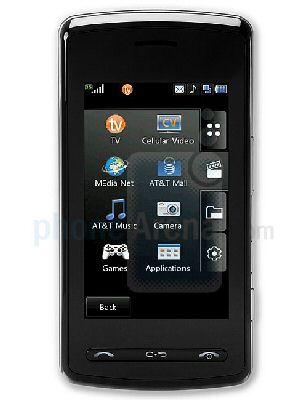 The LG-CU920 is the first AT&T mobile to support Qualcomm's MediaFlo technology which is behind the mobile TV service of America's number 1 and number 2 carriers. May's launch will see the LG-CU920 with 8 TV channels Comedy Central, CBS, ESPN, FOX, MTV, NBC News, NBC, and Nickelodeon.
It's similar to the Apple iPhone though, but is positioned to be more an all-in-one mobile phone. The LG-CU920 has full HTML internet browser, and although not as great as the iPhone's Safari, its HSDPA support will leave the best iPod standing in the seep stakes. Also unlike the Apple iPhone when it comes to text input the LG-CU920 offers plenty of options such as a virtual 12 key number pad, a landscape orientated QWERTY keyboard, and handwriting recognition.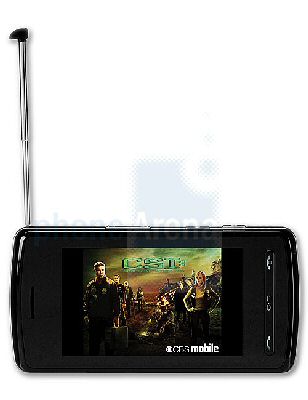 A whole webpage cannot fit the LG-CU920's screen due to its low resolution, which isn't a problem for the Apple iPhone as it can zoom in and out, and the problem with the LG-CU920 is the user cannot pan round but has to scroll via the on-screen buttons.
So is the LG-CU920 really a copy of the Apple iPhone? Personally I'd have to say no, but it is fairly close and if it wasn't for the TV option and the retractable antenna, I'd probably be saying yes. What are your thoughts?
Images from Phonearena.com
Source — mobilewhack