PDA phones no longer a good ride: Alton Towers ban PDAs
Alton Towers the attraction resort has thrown a spanner in the works especially if you are a PDA user. Alton Towers have announced that they are banning PDA phones over the summer half term.
Parents are being told that they should leave their beloved PDA phones behind when they come to the theme park and that they should leave work at home, there is a strict "PDA Free Zone" in operation. The PDA police (Got to love that PDA Police) will be onsite and are enforcing the ban and if any adult is found to have a PDA and using it whilst at Alton Towers Theme Park will be asked to report to one of five PDA Drop Off Zones, once there they can leave the PDA safely for the rest of the day.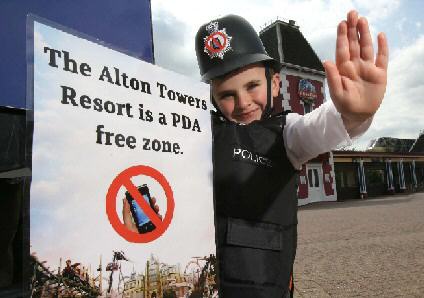 If this new scheme is successful they will introduce it full time, Divisional Director for the Alton Towers Resort Russell Barnes says "What we have here is the ultimate short break location where every member of the family can unwind and have fun. We feel it's so important for parents and kids to focus on nothing more than having the best possible time, we are prepared to take drastic action to ensure that parents really leave their work behind!"
Phones Review Say: This is all good because Alton Towers Theme Park is all about having fun with family and friends and yes work should be left at work, but sometimes many business minded people have to keep in touch, this ban will either be successful or a complete mess for Alton Towers and they could lose some business themselves.
Do you think this PDA Free Zone is the right thing to do?
Source — Connected Internet via Alton Towers