HTC Touch Diamond twin P3702 Victor for Taiwan: Available June
We all know about the HTC Touch Diamond that is coming in June, but did you know about its twin called the HTC P3702 also known as HTC Victor.
Well Taiwan are getting their very own HTC Touch Diamond obviously a different version seeing as it is called the HTC P3702 and not the HTC Touch Diamond, they both have the same features of course and user interface called the Touchflo 3D, the only difference between the HTC Touch Diamond and the HTC P3702 Victor is the casing design, the back end is clearly different. The model name for the HTC Diamond is HTC P3700 and the HTC Victor as said is the HTC P3702, both of these models will be available in June with the HTC Victor releasing a few days later after the Diamond is in stores.
HTC P3702 Victor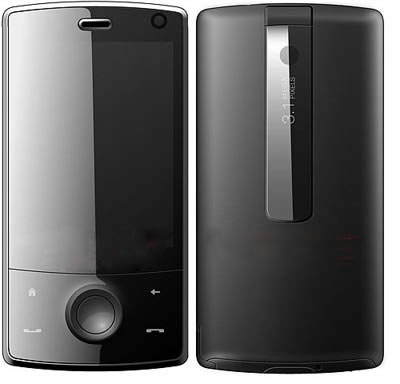 HTC Touch Diamond and HTC Victor main specifications include WCDMA / HSPA: 900/2100MHz. HSDPA 7.2 Mbps and HSUPA Connectivity, Windows Mobile 6.1 Professional Operating system, 2.8-inch VGA touch screen display, 3.2MP Camera with video calling, 4 GB Internal Storage plus 256 MB flash, 192 MB RAM, Bluetooth 2.0 with EDR, WiFi 802.11b/g, GPS/AGPS, up to 4 hours Talk time, up to 300 hours/100 hours with push email Standby time, 900 mAh Battery, HTC ExtUSBTM (mini-USB and audio jack in one; USB 2.0 High-Speed), Qualcomm MSM 7201ATM 528MHz Chipset, 102 x 51 x 11.33mm in size and 110 grams in weight.
HTC Touch Diamond