The Sony Ericsson P200 the mobile formally known as the Paris
It appears that the Sony Ericsson Paris has been given a new name, and is now to be known as the Sony Ericsson P200. Ever since before Sony Ericsson's P1 mobile phone even existed the Sony Ericsson Paris halo mobile phone was rumoured as its successor, and it now seems as this is official according to a leaked document on Sony Ericsson's website.
The Sony Ericsson P200/ex-Paris hasn't changed much otherwise, and this small detail isn't such big news, but it does show that the Sony Ericsson Paris is now to be called the P200, and this way people won't get mixed up thinking it's a totally new mobile phone coming from Sony Ericsson, right?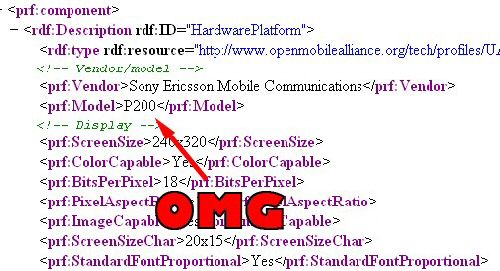 So, the Sony Ericsson P200 will apparently sport HSDPA, rocker keypad and a sliding QWERTY along with a stylish fashion sense that should attract both corporate and social areas; though the mention of a QVGA resolution to fill the P200's rumoured 2.6 inch display screen is somewhat of a disappointment.
High-resolution displays are quickly becoming the big seller with the latest smartphones, and maybe this will make shoppers pass over the Sony Ericsson P200, and all because of a little oversight on the resolution front, still there is still time for the Sony Ericsson techs to take the P200 back to the drawing board and make the necessary changes in the display to give the P200 at least a fighting chance.
Anyway, there you have it, the mobile phone formally known as Paris is now the P200, and personally I think Paris sounds so much better that just another number. Maybe mobile phone manufacturers should move away from the letter/number names and keep with real words for phone names.
Source — Cellpassion — via – engadgetmobile