First time Nokia E66 and E71 official press photos released
An official announcement is always the best way to go, and more preferable that the abundance of rumours. With the case of the Nokia E66 and E71 mobile phones there has been so much exposure and rumour that one could believe to be thinking they know more about these two business class handsets than Nokia themselves.
The latest bit of news to hit the net is at least official, as Mobile Phone Helpdesk has managed to get hold of a couple of official photos depicting both the Nokia E66 and Nokia E71 mobile phones. These official photos give these two handset a little more flair than the typical pre-release out in the wild shots previously seen.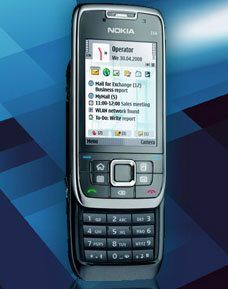 The Nokia E66 and E71 have been expected to have been released by now, but for some reasons probably only known to Nokia this hasn't happened, but these photos at least make it a little more official, although still not official announcement coming from Nokia.
Spec wise, the Nokia E66 is of a slider design with regular keyboard and QVGA resolution display. Data speed wise you can probably count on UMTS and HSDPA support; while the E66 will also probably have a 3.2 megapixel camera, and operate on the dynamic Symbian system.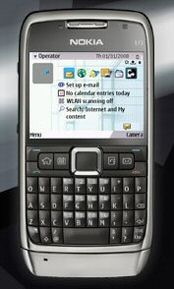 As for the Nokia E71 is of a candy-bar design with full QWERTY keyboard, again on the dynamic Symbian system, 3 megapixel camera, and data speeds on HSDPA and UMTS support. Not that much difference between the two really and probably a matter of personal preference as to whether you prefer slider or candy-bar.
As for the big release date, yes you've guessed it, still not known. One really wonders just what Nokia are waiting for, but wouldn't it be advisable to perhaps push the two out ahead of the arrival of the 3G Apple iPhone or HTC Touch Diamond?
Source — Mobile Phone Helpdesk