Sales projection boosted to 3 million for HTC Touch Diamond
High Tech Computer, HTC has apparently received so much feedback on their HTC Touch Diamond, successor to the HTC Touch that they have upgraded their shipment projections to a whopping three million handsets.
Commercial Times, a Chinese language technical newspaper quotes Peter Chou HTC CEO as saying High Tech Computer's original projection of shifting two million newly announced HTC Touch Diamond mobile phones has been upgraded to three million.
Chou stated that it took High Tech Computer eleven months to hit the two million handsets target for the first generation HTC Touch, and now expects to move the same number of the HTC Touch Diamond mobile phone in only seven months, thus leading to the raising of shipment projections.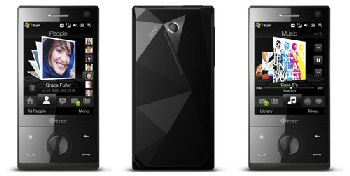 HTC launched the HTC Touch Diamond earlier this month, and it will be interesting just to see how this all pans out, to see if HTC actually get their projections right, or even if the HTC Touch Diamond can out do this updated projection.
It seems HTC have high hopes for The HTC Touch Diamond, and rightly so based of the history of the HTC Touch; it's quite capable of standing up against the Apple iPhone, and definitely has an appearance that will attract, and looking at it 3 million units isn't really that unobtainable. The only downside I can see that may trip up the 3 million mark is the price.
Source — digitimes