Apple 3G iPhone icon contained in iPhone SDK maybe but then maybe not
This is probably how rumours start, so personally I'd take it with a touch of salt for now. Apparently dome bright spark members of the MacRumors forums decided to go snooping round the Apple iPhone SDK files. So what did they find on the delve into the SDK? They unearthed what may just be an icon representation of the 3G Apple iPhone.
Taking a look there is one small image which is clearly different form all other iPhone icons within the bundle, and of course matched up well with some of the other leaked images coming onto the internet.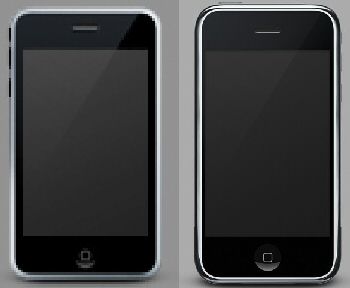 It was MacRumors member mrat93 who did the snooping, and believes the icon to be that of the 3G Apple iPhone; however when the image is blow up, all it really looks like is a pixellated version of the 2G version iPhone. So all this may be is a bad rendering or even simply temporary art for the SDK, so I wouldn't read that much into this.
What do you think? Could it be something, or something out of nothing? It's about two weeks until June the 9th so maybe then we will all find out for sure. But bear in mind, the 3G Apple iPhone seems to be the big thing, and the slightest of anything 3G iPhonie is bound to cause interest whether real or not. Just less than two weeks isn't that long to wait is it?
Source — macrumors — via – engadgetmobile