HTC Diamond goes to the Opera: Opera 9.5 that is
Ok you Windows Mobile loving people who are simply eager to get your hands on the HTC Touch Diamond, here's an aspect that may get you even more excited, and you may have misses in the multitude of online spec rundowns, and that is the HTC Touch Diamond is actually having a customised version of Opera 9.5.
Some minor adjustments have been made to Opera 9.5 so the HTC Touch Diamond can function properly with proper alignment of web sites and single handed navigation. Plus there's a "reflow" system which stops the "left and right" browsing needed to view paragraphs within websites. Another thing is it will even go head-to-head with the Apple iPhone's accelerometer, and actually does a cartwheel when turned on its side to view landscape.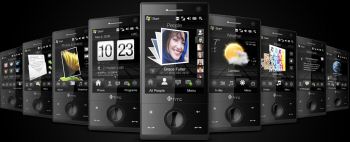 This new HTC-specific version of Opera Mobile 9.5 will introduce a new intuitive user interface and includes numerous features that will elevate the Internet experience on a mobile phone. Opera 9.5 also makes multi-tasking an easier experience with improved tab browsing; there are also productivity tools that will allow the user to save pages from offline browsing at a later time.
Jon von Tetzchner, CEO, Opera Software said: "Opera Mobile 9.5 on the HTC Touch Diamond will bring to customers the most powerful Web browser yet on a mobile phone. Opera is on the road to give mobile Web browsing a complete facelift and an elevated user experience. This is just the beginning."
Source — wmexperts