Google looking at providing app store on Android Based Devices: Market Icon picture scoop
It is all about Android based handsets at the moment and the latest scoop is about Google doing all that they can to provide an app store on Android based devices (Handsets).
The picture shown below clearly shows the "Market" icon, so surely this leads us to believe the above is all true. Andy Rubin the project lead at Google I/O developer conference said that it would be a great benefit to the Android community to provide a place where people can go to safely and securely download content and where a billing system would allow developers to get paid for their effort. Moving on some notes to take into account are that of he wants to avoid malware and of course untested applications bricking user's phones and secondly Google wanting a little side action on your transaction.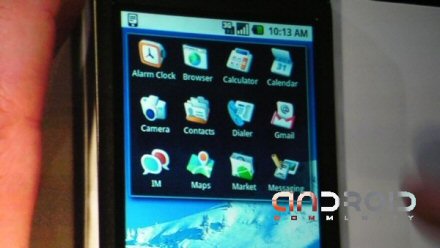 We all know for a fact that because of the open nature of Android this surely means that there will be all sorts of random applications online in the mist of Intertrons, what we would like to know is an answer to this question "Would a sanctioned store like this be a good thing or a bad thing for those on the straight and narrow? And "What do you make of the "Market" icon?
Source — The Register