Get red hot with this Red Hot version of the LG Viewty
Now here is a stunning version of the LG Viewty, which was reportedly to be available in Black, dark silver, pink and most recently purple colours, but mobile-review has the LG Viewty in a stunning hot red version, which will apparently be available in Europe.
The LG Viewty as you all probably know is LG's 5 megapixel camera, and incorporates great features such as manual focus option, ISO 800 for night shooting and indoor photo taking, image stabiliser, and the LG Viewty records video at up to 120 frames per second, which is the highest frame speed ever set for a mobile phone camera, and of course videos can be uploaded direct to YouTube.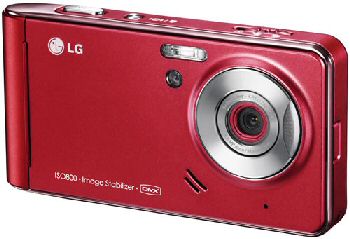 The LG Viewty has a full LCD Touch-screen along with mobile XD engine which provides a more vivid and wider display while its rear jog wheel maximises usability. The LG Viewty also comes with a stylus which allows the user to digitally write directly onto images and edit their own files.
So I'm sure you admirers of the LG Viewty know the specs already, but here's a quick recap for those that may have missed them. The LG Viewty is the LG KU990, 5 megapixel camera with manual and auto-focus, Xenon light, 30fps 3 inch QVGA 262k TFT LCD touch-screen, endless video recording depending on memory capacity, 120fps video capture, DIVX playback up to 30fps, TV out, HSDPA, EDGE, WAP 2.0, Bluetooth 1.2 AD2P, USB 2.0, PictBridge, and MP3 player.
Finally the LG Viewty measures 103.5 x 54.4 x 14.8mm and weighs 112 grams.
Source — slashphone