Worlds thinnest Bluetooth Headset the Bluetrek Metal from ModeLabs
ModeLabs Group has launched the Bluetrek Metal, an ultra light, ultra slim Bluetooth headset; constructed mainly from metal it is only 4mm thick and weighs less than 5.5 grams with a battery life expectancy of 5 hours in talk mode and 7 days while in sleep mode.
ModeLabs rose up to the challenge of constructing an ultra slim Bluetooth headset with a slick modern design and came up with the Bluetrek Metal. CEO of ModeLabs Technologies, Henri-Nicolas Olivier explains: "Thanks to the use of metal, ModeLabs engineers rose up to the challenge of making an ultra-thin, slick designed and firmly modern Bluetooth headset. The Bluetrek Metal is discreet thanks to its comfort and extremely light weight, and suits perfectly the current consumer's expectations. It proves once again the innovation ability of the group, both with the used materials and the design and technologies it was able to conjure."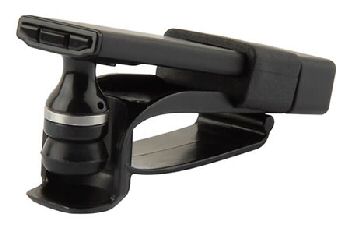 ModeLabs Group designs, develops and markets made-to-measure mobile phones and accessories and are number one in France. The Bluetrek Metal is part of ModeLabs Bluetooth range which include the Bluetrek Bizz a 3-in-1 USB headset, the X3 which is shock, water, and dustproof, and the Duo Stereo a mono and stereo headset.
The ModeLabs Bluetrek Metal Bluetooth headset will be available all over France and Europe in June, with aluminium black and silver version priced at 39 Euros, and a stainless steel silver version priced at 49 Euros.
Source — mobileburn