Everyone can be Kung Fu Fighting with Kung Fu Panda on Mobile phone gaming
Electronic Arts in conjunction with Casual Entertainment Label has announced the Kung Fu Panda mobile game which is based on the DreamWorks animated movie of the same name. If you are a fan of Kung Fu Panda and you enjoy playing games on your mobile then maybe this game is just right for you.
VP Worldwide Studios for EA Mobile, Travis Boatman says: "We're huge DreamWorks Animation fans, and we jumped at the chance to create a mobile game based on one of their films. Kung Fu Panda is a natural fit for a game. The story's engaging characters, inspirational message and fast action made it easy to create an irresistible mobile game experience."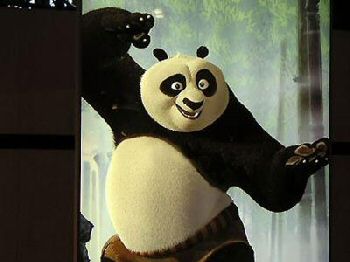 Kung Fu Panda the game was created in collaboration with DreamWorks Animation, and follows the panda bear Po from his humble beginnings in his family's noodle shop through his quest to become the ultimate Kung Fu master.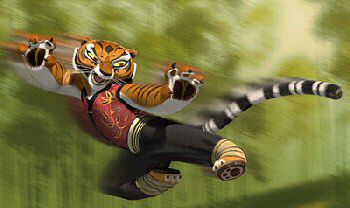 Head of Worldwide Consumer Products for DreamWorks Animation, Kerry Phelan said: "We wanted to provide a game based on the movie that would extend the Kung Fu Panda experience in new, inventive ways on mobile phones. Kung Fu Panda from EA Mobile offers an engaging experience that captures the great action and humour of the film."
Mobile gamers can control Panda Po or snow leopard Tai Lung over 10 levels and fight your way to your objective. If you win, secret character can be unlocked for even more kung fu fighting fun. Kung Fu Panda is currently available on most carriers with North American with Europe following soon.
Source — businesswire