The Old Bill gains BlackBerry mobiles to take the strain of admin
The ole boys in blue are equipping themselves with Research In Motion's BlackBerry's, and Thames Valley Police is the latest. The Met have taken up the BlackBerry in a bid to reduce the amount of time Bobbies spend returning to the station to do admin tasks.
The BlackBerry Curve 8310 is to be given to 1100 officers and police community officers under the Home Office and National policing Improvement Agency funded scheme. According to a Research In Motion spokesperson virtually half of the UK's 43 police forces now use BlackBerrys, while ten percent of the 143,000 police officers are using the mobile phone.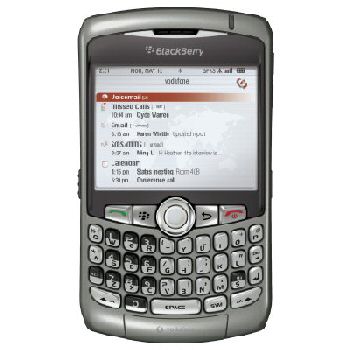 Graham Baker, public sector sales manager RIM, says: "Security is the key to the public sector take up of the BlackBerry. Security is not an "add-on, and the data stored is encrypted and can be wiped remotely." He also highlighted that the BlackBerry smartphones are the only mobile phones accredited for use with up to 'restricted' level data by CESG, which is the United Kingdom government's national security body.
The policing BlackBerry's run on the Orange network, and allow police officers to access the Police national Computer where they can check up on video witness and custody images, a database containing warrants, court orders and bail info, and check on the missing persons database.
Seems like the RIM BlackBerry is doing a good job for the boys in blue, let's just hope they don't get stolen, now wouldn't that be embarrassing!
Source — mobiletoday