Q3 2008 will see the launch of the Nokia N96 along with E66 and E71
A senior executive of Nokia, the number one honcho in the mobile phone making game, has said Nokia is planning to start selling the top of the range N96 multimedia mobile phone and a group of E-series devices.
Senior executive vice president of Nokia Markets, Anssi Vanjoki stated: "We will in the third quarter bring to the market the N96 we have launched and a group of E-series multimedia computers that will be sure to have a strong stamp on where this market is going."
However Nokia declined to comment but industry sources intimate Nokia will come out with the new E66 and E71 models next week and both are expected to have a 3.2 megapixel camera, GPS and 128MB of memory.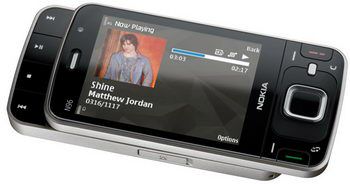 The N96 was unveiled back in February, and has been seen by Nokia-ites as the N95's successor. The N96 will sport 16GB of internal memory, and has been rumoured with a price tag of around 550 Euros which is roughly about $870.00, excluding taxes and subsidies.
Vanjoki went on to say: "The N96 that we have introduced … we believe this will be a significant product to the group who define the tone where the market is going. Pre-orders for it are encouraging."
According to a Nokia 4th quarter earnings report, Nokia had sold 6 million of the Nokia N95 at December's end as compared to 4 million Apple iPhones for the same timeline.
Source — Reuters