The 3rd Nokia Supernova revealed the Nokia 7610 slider mobile
Nokia recently unveiled the Nokia 7310 Supernova candy-bar mobile phone, and even a Supernova flip mobile phone, well seems Nokia have been keeping a little secret as there is also a third member to the Supernova family and that is the Nokia 7610 Supernova slider form factor mobile phone.
Just like its Supernova relations the Nokia 7610 Supernova slider comes with EDGE data to bring the fastest wireless data speeds, and has S40 running everything. The Nokia 7610 Supernova also shares the same awesome mirrored surfaces, brightly coloured battery covers, and fondness for style.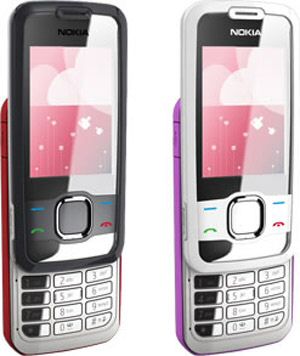 If you get tired of the look of the Nokia 7610 Supernova there's no problem either because it brings back the swappable XpressOn cover-plates that Nokia used to be widely known for. The Nokia 7610 Supernova also features a 3.2 megapixel camera with LD flash, FM radio with RDS, 64MB of internal storage and the good old microSD slot.
Size wise the Nokia 7610 Supernova is 98 x 48 x 15mm, and weighs 99 grams, has a QVGA 16 million colours display, and offers up to 5 hours talk time and 300 hours standby time. The Nokia 7610 Supernova is sure to find its place amongst the fashion forward out there, but the lack of 3G and steady reliance on S40 will probably be a deal breaker.
Source — engadgetmobile