Rogers Canada gains Apple iPhone 3G on July 11th
Steve Jobs is looking to saturate the globe with the new Apple iPhone 3G with 22 countries, so it makes some sense that those carriers start shouting out the Apple iPhone 3G is coming their way, and to this end, Rogers Wireless has announced that they too with be gaining the Apple iPhone 3G on July 11th.
President of Rogers Wireless Rob Bruce said: "Rogers has a long history of bringing Canadians the very best in wireless services, networks and handset innovations. With iPhone 3G, we will provide our customers with an amazing mobile experience over Canada's fastest wireless network."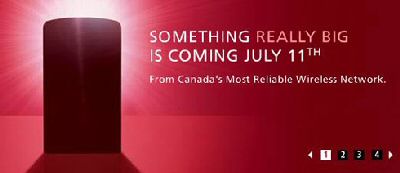 And as usual Apple's COO, Tim Cook said: "We're excited to be working with Rogers to bring iPhone 3G to Canada; we can't wait to get this revolutionary phone in the hands of even more people around the world."
I am beginning to think Apple's COO, Mr. Tim Cook is some kind of Apple automaton, hasn't he said the same thing about every carrier who is receiving the Apple iPhone 3G? Or at least a variation of the same statement.
Anyway, looks like Apple are going to have to ship one huge quantity of iPhone 3G handset come July 11th with 22 countries all ready and waiting, I am curious though as to just how many iPhone 3G handsets each country will receive on July 11th, aren't you?
Source — mobilesyrup