Portable mini-projector for the Apple iPhone and iPod?
Honlai Technology, while at Computex 25008 unveiled the OingBar MP100 LED mini projector, which is apparently compatible with Apple iPhones and Apple iPods and utilises LCoS micro-projection technology.
Using the LCoS micro-projection technology the iPhone and/or iPod can project images of a size of 15 — 27 inches with up to 640 x 480 resolutions. A humble 200:1 contrast ratio does tend to make the mini projector look somewhat lame, however its 16.7 million colours along with 2W stereo does tend to make up for it.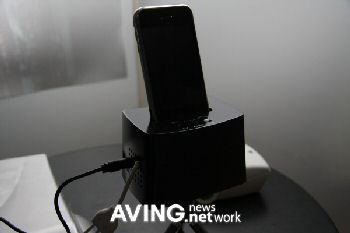 The OingBar MP100 LED mini-projector incorporates an ANSI 10-15 lumens lamp which is apparently good for 20,000 hours of use and by the time it begins to die down there will probably be a better projector hitting the shelves that is optimised for the Apple iPhone and iPod anyway.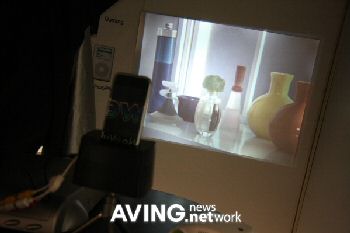 As yet and as usual there is no word on pricing or availability, as a matter of fact we're not too sure if this is actually just a concept or is actually in production. One thing is for sure though, mini-projectors are beginning to make a presence within the mobile arena, and so they should.
Why bother watching video or looking at your image collection on a small mobile handset screen when you could just as easily look and watch them being projected onto a wall, and wouldn't that just be a great way of embarrassing your mates?