Verizon gains 3 new LG mobiles the Decoy the Dare and Chocolate 3
LG has officially announced the new mobile phones as part for the Verizon Wireless summer line-up, the LG Dare, the LG Decoy, and the LG Chocolate 3. Vice president and chief marketing officer for Verizon Wireless, Mike Lanman says: "These summer phones join our other popular LG phones — the enV2, the Voyager and the Venus — to offer our customers an array of applications, downloadable games, music and other content that is unparalleled in its variety and ability to enhance customers' lifestyles. By unveiling these devices now, we are giving our customers the opportunity to choose the device that's right for them, backed by the most reliable wireless network in the nation."
So as for the mobile phones themselves: The LG Dare is a candy-bar touch based mobile with 3G, V CAST, EVDO, 3.2 megapixel camera, and VZ Navigator.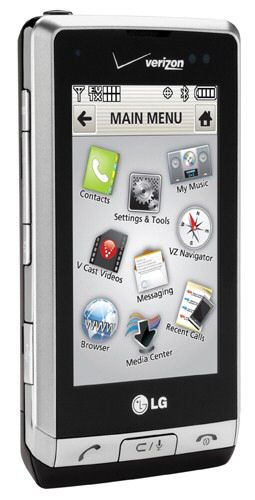 The LG Decoy is a slider configuration mobile which is the world's first handset that has a removable Bluetooth headset integrated into its body and will charge when stored in the mobile phone. The LG Decoy is has GPS and a five way joystick for navigation.
The LG Chocolate 3, the latest in the LG Chocolate range goes all flip-phone, once a slider is now a clamshell. The LG Chocolate 3 has a 2 megapixel camera, V CAST support, FM transmitter, twin speakers, and IGB of internal memory, and microSD card slot.
As yet no official details on pricing but you can expect to see this trio of LG goodness hit the shelves later this month.
Source — phonescoop