Apple iPhone 3G July 11th Launch day approaches so here a few titbits
July 11th is a special day for it is the official launch day of the Apple iPhone 3G and readers are apparently organising regional meet-ups for this special launch day, so here are a few consolidated facts about the Apple iPhone 3G launch day of July 11th.
The Apple iPhone 3G is to launch in 22 countries on July 11th, Austria, Australia, Canada, Denmark, Finland, Germany, Hong Kong, Italy, Ireland, Japan, Mexico, New Zealand, Norway, Netherlands, Portugal, Sweden, Spain, Switzerland, UK and the US. Unfortunately though the Belgium and France launches have been delayed a little.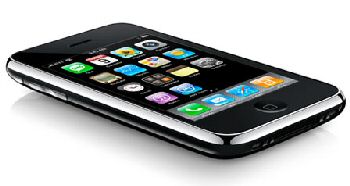 In the States those that want the Apple iPhone 3G can get them from Apple Retail or AT&T stores.
The rumoured iPhone 3G sales time is said to be Friday the 11th July at 6pm; this means that if all iPhone 3G's go on sale at the stated 6pm no matter what country, New Zealand will be the first country to get the Apple iPhone 3G into customers hands. This actually corresponds to July 11th 2am Eastern time.
Engadget and Gizmodo websites have posted FAQ's that try to answer the most basic questions being asked about the iPhone 3G. Required in-store activation within the States remain, however word has it that existing iPhone customers will be shunted to a separate line so all they need to do is provide the new IMEI number which they can find printed on their box. Reportedly, activation will then be provided at home once the customer has switched the SIM to the new iPhone 3G and plugged into iTunes.
If the home activation rumour is true it will definitely speed up sales for those who are upgrading their existing iPhone. More details should become available the closer we get to that all important launch day.
Source — macrumors