Want to know some more details on the Apple iPhone 3G?
Maybe with all the commotion with the latest generation Apple iPhone 3G you think you've heard just about everything there is to hear, but there is still plenty of emerging news and details kicking around the net waves to be gleaned. So here's a few need to know minor details that have been drifting over the waves the last few days.
The feature showing up missing on a number of Apple's international iPhone 3G product pages, it appears that iLounge has compiled a list of potential carriers who might be planning to implement visual voicemail. For example, Vodafone Europe will be minus it at launch and so delay its rollout until later in the year.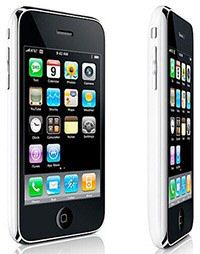 Steve Jobs told NYT Apple's acquisition of PA Semi was intended to decrease Apple's dependence on 3rd-party chip makers, he actually said: "PA Semi is going to do system-on-chips for iPhones and iPods."
A video doing the rounds shows a new Apple iPhone beta build running on live hardware and shows videos in landscape or portrait modes, and also includes a video playlist. Hmm, well have some of that I think.
Lastly, although DT's Apple iPhone 3G page reads different, Welt, a German paper has it that T-Mobile Germany will be selling the Apple iPhone 3G for €1, which basically means the iconic handset will be free, not unlike O2's Apple iPhone 3G launch in the United Kingdom.
Source — engadgetmobile