Press Release: Sony Ericsson K330 and J132 entry-level phones just announced
Sony Ericsson have just released a new press release revealing two new entry-level mobile phones that may either excite you, or bore you, whatever you choose is down to you.
Sony Ericsson announced these two new phones today saying that these phones have been designed for lasting communication, both mobiles have superb standby times, camera and Bluetoothâ"¢ functions to the K330, torch functions and FM Radio the J132 does the basics well. Not worth me banging on and on about the specs and so forth because you may as well read the press release below.

The Official Press Release:
Singapore, 17 June 2008 — Two new candy-bar phones from
Sony Ericsson, designed with simplicity and value for money in mind. The J132 is a talk and text phone with FM radio and stereo hands free kit; the solid feel and dust-resistant keypad make it an ideal everyday companion. For those wanting a clear-cut camera phone, the K330 with video capture and Bluetoothâ"¢ sharing is the obvious choice. This phone also offers FM radio listening via speakerphone or stereo headset.
"There are certain phone features, such as a large phonebook and torch functionality, that are considered key to consumers in developing markets " says James Marshall, Head of Portfolio Marketing at Sony Ericsson. "We've made sure that both of these phones pack all of the essential features and appeal to anyone wanting a durable, no-nonsense mobile." Everything about the J132 is uncomplicated. Its clear and bright screen coupled with its one-click shortcuts and easy-to-use navigation key means that you are ready to text, search for a number or access the FM radio without fuss.
The new J132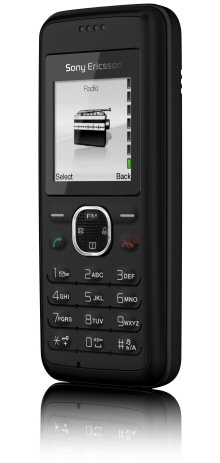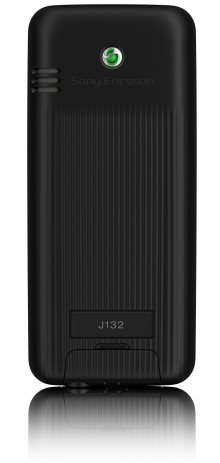 Lasting Communication
– Solid talk and text phone with dust-resistant keypad
– FM radio and loudspeaker — enjoy quality radio entertainment with RDS support
– Handsfree Kit — handle calls on the move
– Radio alarm clock — wake up to your favourite station
– Torch function — find objects in the dark
– Up to 9 hours of talk time or 450 hours standby
Alternatively, for those looking for a little bit more from their mobile, the K330 enables users to capture video and photos, plus share them easily via Bluetoothâ"¢ with another phone or Bluetoothâ"¢ enabled device. Keep your memories with you with the K330's storage for up to 250 photos or 12 minutes of video footage, making it the perfect pocket photo album. Since the K330 supports Bluetoothâ"¢ it can easily be teamed up with handy accessories such as the new Sony Ericsson Bluetoothâ"¢ headsets HBH-PV715, 720 and 740. They represent the next generation of Bluetoothâ"¢ accessories — high performance headsets that are stylish, practical and versatile, whatever your needs.

The new K330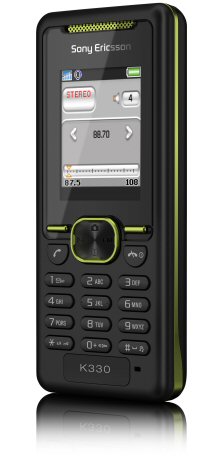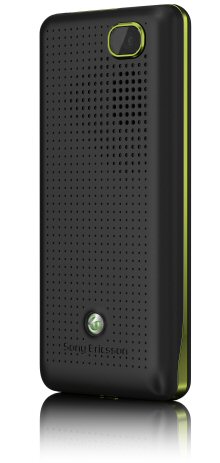 Lasting Memories
– Storage for up to 1000 contacts and 450 text messages
– Capture and store up to 12 minutes of video (in 2 minute clips)
– Snap happy with VGA camera and store up to 250 images
– View photos on the 1.7'' display
– Listen to music and news on the go via the FM Radio
– Keep track of calories and make your own daily health plan with Health mate
– Torch function — guide your way home with the luminous screen and find objects in the dark
So whether it's dust resistant text, talk and radio or straightforward snap-and-share, the new J132 and K330 add breadth to Sony Ericsson's entry-level line-up. The J132 will be available in Night Black and Heaven Blue in selected markets from Q4 2008. The K330 will be available in Gold on Black and Green on Black, again in selected markets from Q3 2008. The J132 will support GSM 900/1800 frequencies and the J132a for US markets will support GSM 850/1900, The K330 will support GSM/GPRS 900/1800 and the K330a: GSM/GPR 850/1900.
See Specs at a glance here