Cornstarch bio-plastic mobile phones W510 and F268 launched by Samsung
While at the World IT Show in Korea, Samsung unveiled a couple of eco-friendly mobile phones, the W510 and the F268. The SCH-W510, is nicknamed "Bio Cover Phone" at it is constructed using bio-plastic material which is made from cornstarch, and manufactured using an environmentally friendly metal finishing process.
The Samsung SGH-F268 mobile phone has no BFRs – brominated flame retardants. PVC — polyvinyl chloride that could be harmful to people, and is also to be offered with eco-friendly accessories lick an eco-headset and eco-charger.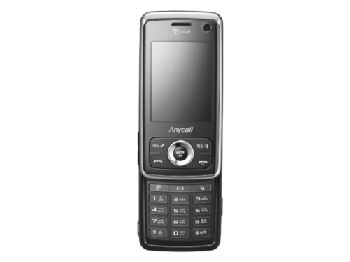 President of Samsung's telecommunication business, Geesung Choi has this to say: "Samsung is striving to continue to be a strong corporate citizen that contributes to environmental sustainability. Now we are trying not only to launch more environmentally-conscious products with more renewable material and less energy consuming, but also to expand proactively set up a phone recycling system."
The Samsung W510 is expected to become available by the end of this month, while the Samsung F268 will hopefully have a China launch this month, but as yet nothing on when the UK is likely to see a launch with these. Samsung has a bit of work to do if it wants to remain one of the top eco-manufacturers. Greenpeace recently awarded the company joint first place, along with Toshiba, in a report studying the environmental qualities of leading electronics companies. The report did however, criticise Samsung's "incomplete take-back practice".
Source — pocket-lint